Heatrae Sadia has opened a new representative office in the Middle East, responding to increased demand for its products across the Gulf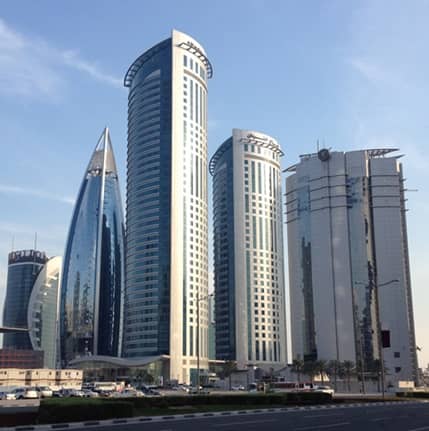 A household name in the UK, Heatrae Sadia has set its sights on increasing business in the Middle East as the construction industry in the Gulf region continues to boom.
The company has seen both its domestic and commercial hot water cylinders specified and installed in projects in Saudi Arabia, UAE and Qatar. Recent reports* have forecasted that Saudi Arabia have forecasted that there are well over $2trillion USD of projects underway or in the pipeline in the region. Heatrae Sadia intends to build further business in the region and has cemented its reputation by opening a new operational base.
The office in Doha, Qatar, will provide local and regional customer support, whilst the company will continue to precision manufacture the cylinders in the UK to exacting standards. Jon Cockburn, head of marketing at Heatrae Sadia, said: "The Middle East is a market of increasing importance to us. The construction project sector in the region is booming and, whilst it is undeniably competitive, there is a demand for the high-quality water heating products we manufacture. We find that customers highly respect our 'Made in the UK' promise as a guarantee of high-quality engineering and innovation."
"Ahead of the 2022 FIFA World Cup, Qatar is investing $276billion USD in construction projects including stadiums, hotels and infrastructure, signalling a huge opportunity for growth, particularly for our recently launched range of commercial size cylinders. "We have secured a number of projects in the region and continue to work closely with our in-country distributors and industry professionals to deliver the excellent water heating products and service we have become known for in the UK" added Mr Cockburn.