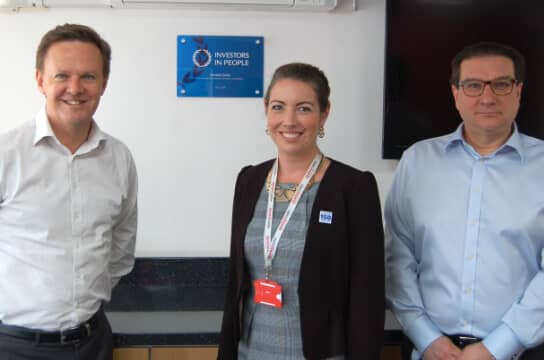 Baxi Heating is a residential and commercial heating and hot water manufacturer, and consists of Baxi, Potterton, Heatrae Sadia, Megaflo, Andrews Water Heaters, Potterton Commercial, Remeha and Baxi Potterton Myson. All of whom have been awarded.
As the only quality standard of its kind in the UK, the Investors in People scheme celebrates businesses that show dedication to the development of their workforce, through better business practices, training programmes and an approach that puts colleagues first. Baxi Heating was presented with the Investors in People Standard accreditation following assessment on working culture, employee engagement and quality of leadership.
As part of its range of employee benefits and development programmes, Baxi Heating offers training throughout the business at every level, an innovation platform which allows all colleagues to share ideas and a Beyond the Call of Duty recognition scheme.
David Pinder, CEO of Baxi Heating in UK and Ireland said "People development has always been a big focus for Baxi Heating. We are extremely proud that our commitment to employees has been recognised by such a well-renowned body as Investors in People. This award reflects a very healthy culture within Baxi Heating - employees who are engaged and enjoy what they do are crucial to the company's success. And to receive this award in the same year as the Baxi brand turned 150 years old is an extra special birthday present and we look forward to building our relationship with Investors in People as we head into the next 150 years."
Martin Smith, Investors in People assessor, said: "We'd like to congratulate Baxi Heating on becoming Investors in People accredited. Baxi Heating demonstrated strong evidence of successful people management and an ongoing commitment to staff development, of which they should be extremely proud."